◆Kumi Kawasaki, curator of Kawaguchi Arts Gallery in Japan
"Everyday 300 visitors come to our museum to experience Space Tube. It was a wonderful spectacle. Many children got into Space Tube, and come out, then soon stood in line in front of Space Tube with quick running. And they come into Space Tube over and over. Before I never saw this kind of amzing scene about children's condition with big excitement. I felt Space Tube keeps some magical effects."
…………………………………
We invite the kids and their parents and we hold "KIDS SPACE DANCE WORKSHOP & PERFORMANCE" with 7 themes of "Waking", "Entrusting", "Making Balance", "Straining Ears in the Darkness", "Feeling Transmission Sense in the Light", "Overlapping Real Body on the Body of Image", and "Floating". Then, "Kids Space Dance Performance" as a final. We hold this project for Science Museum, Museum, and Primary School as the Extracurricular Lesson.
[Promotion Video]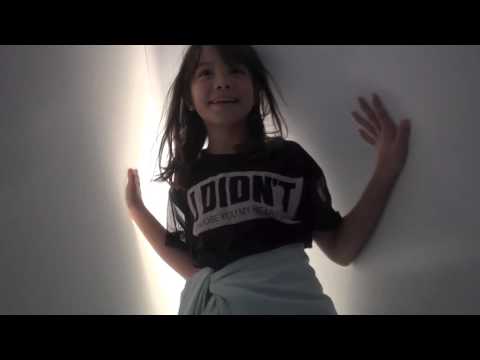 ……………………………………………….
■Concept
We will develop this project as "KIDS SPACE DANCE as a New Scientific Edecation", because we think that today's kids need a "Scientific Sense" in our information society. Through Space Tube Experience the kids can get back the physical sensation, so we help to solve "the social problem of the loss of physicality in information society". Also, the kids can learn about "the distinction between Real and Virtual" which becomes difficult to understand for anyone where the virtualization by the technology such as Augumented Reality, Artificial Intelligence, and Robotics rapidly progresses. Like that, the kids can study the importance of Real at first, secondly they can recognize the value of Virtual, at last, with the value of Real & Virtural, they can cultivate a new "Scientific Sense" necessary for the living.
……………………………………………….
■4 Types
Through our long experiences we know that the kids's Space Tube Experiences are roughly divided into 4 types such as "I like Movement", "I am concerned about Structure", "I am interested in Beautiful Space Shape inside", and "I am sensitive to Sounds and Smells". But, if our adults don't press its tendency to them under the compulsion and we watch over them fondly, we can develop their "New Individuality" based on the physicality and we can help them to develop the new talents who will be responsible for the new era.
Also, we believe that if the kids start to enjoy Space Tube Experience and if they master "KIDS SPACE DANCE" from young time, sure they can get the several new talented abilities more exactly.
……………………………………………….
■7 Themes

[Walking]

00000000
[Entrusting]
00000000
[Making Balance]
00000000
[Straining Ears in the Darkness]
00000000
[Feeling Transmission Sense in the Light]
00000000
[Overlapping Real Body on the Body of Image]
00000000
[Floating]
00000000
…………………………..
[all rights reserved copyright @ tokyo space dance 2018]